Raffaele Puppio Lawyers Named 'Top Attorneys' for 2017 by Suburban Life Magazine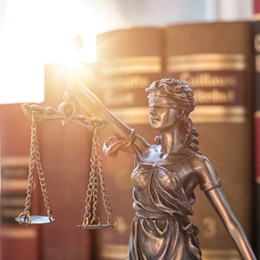 MEDIA, Pa. (June 2017) – Delaware County full-service law firm Raffaele Puppio is pleased to announce that three of its attorneys have been named among the "Top Attorneys" for 2017 by Suburban Life magazine in the practice area of divorce and family law.
The attorneys receiving the honors are: firm co-founder and managing partner Michael A. Raffaele, partner Kathleen A. Piperno, and family law attorney Robyn E. Musi.
The annual list of Top Attorneys in Suburban Life highlights the best legal practitioners from the greater Philadelphia area who focus their legal practices in a wide range of practice areas, from business law to criminal defense, medical malpractice and more.
The Delaware County law firm's family law practice is led by Raffaele, who has focused his practice on Pennsylvania domestic relations law for more than three decades. The experienced Delaware County divorce and child custody attorneys handle all types of cases, including divorce, equitable distribution of property, alimony, child custody, and child support. They take a problem-solving approach to the practice of family law, believing that it is the best way to assist clients and avoid expenses associated with unnecessary litigation.
About Raffaele Puppio – Raffaele Puppio is one of the largest and most established full-service law firms in Delaware County, Pennsylvania. Attorneys within the firm are known for their legal prowess among the bench and bar in Delaware County, having decades of experience representing school districts, municipalities, businesses and individual clients, helping to solve legal problems while avoiding future legal issues. The attorneys provide sound legal counsel in the areas of education law, government and municipal services, family law, general litigation, personal injury, commercial real estate and business transactions, elder law, estate administration and planning, and criminal law.