Raffaele Puppio Welcomes New Delaware County Family Attorney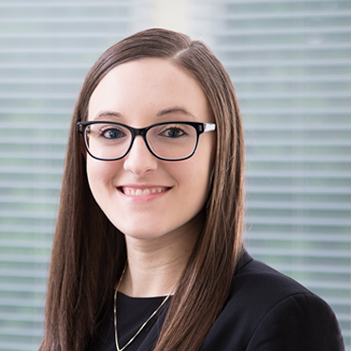 MEDIA, Pa. (June 2017) – Delaware County full-service law firm Raffaele Puppio is pleased to welcome family law attorney Alexandra H. Junkin, Esq. to the firm.
Junkin joins the firm as an associate after completing an internship with firm partner, experienced Delaware County divorce attorney Kathleen A. Piperno. Junkin focuses her practice on family law, representing clients in matters including divorce, child custody, child and spousal support, and Protection from Abuse.
"Alex demonstrates a fundamental compassion for her clients, which is essential to becoming a skilled family law attorney," said Michael A. Raffaele, firm partner and head of Raffaele Puppio's Family Law practice group. "We are proud to have her on our team and know that our clients will benefit from both her legal acumen and empathetic nature."
Alex graduated from The George Washington University in 2013 before going on to earn her law degree from Villanova University's Charles Widger School of Law, where she also received the Leonard Levin Memorial Award.
She completed legal internships with the office of the Delaware County District Attorney, where she assisted Assistant District Attorney Mary Mann in the prosecution of an attempted murder trial as well as in veterans court and mental health court proceedings. An internship with the Honorable Barry C. Dozor gave her experience in Delaware County family law.
Junkin is admitted to practice in Pennsylvania and New Jersey.
About Raffaele Puppio – Raffaele Puppio is one of the largest and most established full-service law firms in Delaware County, Pennsylvania. Attorneys within the firm are known for their legal prowess among the bench and bar in Delaware County, having decades of experience representing school districts, municipalities, businesses and individual clients, helping to solve legal problems while avoiding future legal issues. The attorneys provide sound legal counsel in the areas of education law, government and municipal services, family law, general litigation, personal injury, commercial real estate and business transactions, elder law, estate administration and planning, and criminal law.