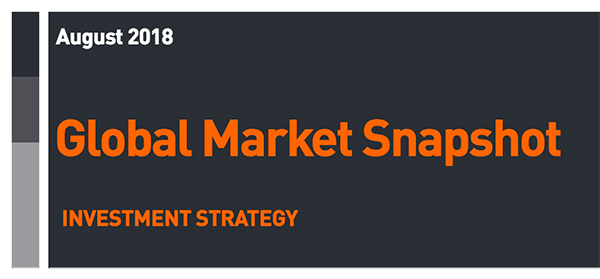 With trade and tariff headlines dominating the newswire, the U.S. economy continues to grow while Brexit heats up over the pond.
The global market snapshot newsletter issued by The PNC Financial Services Group, Inc. makes key market and economic observations for global regions including the United States, Europe, Japan, China, and Mexico. In addition, the article discusses the economies of emerging markets, energy and how Brexit negotiations are affecting markets and the outlook for the coming year.
The observations made in PNC's newsletter correlate with the flourishing businesses in Delaware County. According to Delaware County's Economic Development Plan the county has:
"…expanded westward, businesses have followed, and Delaware County now hosts a number of large-scale, big-box stores and retail centers with significant draws. New shopping centers in Delaware County are being developed with more of a town-center design and are including mixed, residential uses, while older shopping areas are being redeveloped to include more contemporary designs and uses."
The commercial real estate and business attorneys at Raffaele Puppio help business owners understand the markets in Delaware County and the greater Philadelphia area.  We will solve your business' legal challenges quickly and efficiently so you can focus on the operation of your business. Contact us today to see how we can help you.