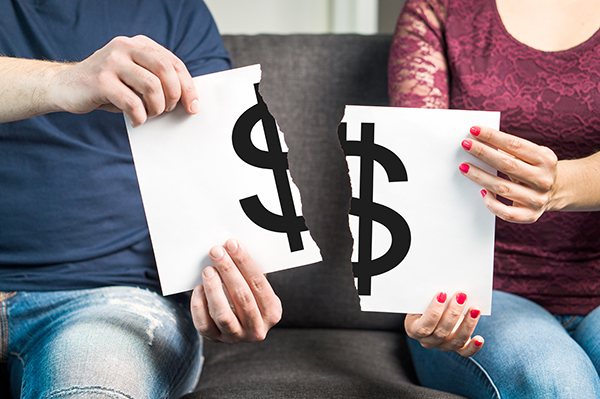 In Pennsylvania, marital assets and debts are divided in a process called "Equitable Distribution." During this process, the courts also decide whether alimony will be awarded to the dependent spouse. The "dependent spouse" is a term that may be used to describe the spouse with the lower income during the marriage or a spouse who is unable to support themselves for any of a variety of reasons including age, health, and lack of earning potential.
Alimony is a type of spousal support that is only available after the parties' decree in divorce has been entered by the court. Alimony may be ordered by the court, or the parties may mutually agree to an award of alimony to one spouse through a Property Settlement Agreement.
The goal of equitable distribution is not to provide the divorcing parties' with an equal amount of assets and debts, but rather to ensure that the parties are awarded equitable shares of the assets and debts. This often results in the parties receiving disparate amounts of assets and debts from the marital estate. These distributions may include alimony to one party.
One reason a court may award alimony is to reimburse a party for the contributions they made to the marital estate during the marriage. In past cases, the court has found that it is appropriate to provide a party with alimony for the purpose of reimbursement when the party has made significant contributions to the marital estate, but there are not enough assets in the estate to compensate the spouse for those contributions.
This is often the case when Spouse A supported Spouse B as they completed higher education and began a lucrative career before the parties' subsequent divorce. The court may then enter an award of alimony in an attempt to reimburse Spouse A for supporting Spouse B while they completed their education, increased their earning capacity, and established their career. The courts may also provide a spouse with this type of alimony if the other has dissipated marital assets or incurred unnecessary debts.
If you have any questions relating to the different types of spousal support in Pennsylvania, contact the family law attorneys at Raffaele Puppio. Our experience in dealing with complex and ever-changing family law situations make Raffaele Puppio the attorneys of choice for negotiating your spousal support and alimony in Pennsylvania.