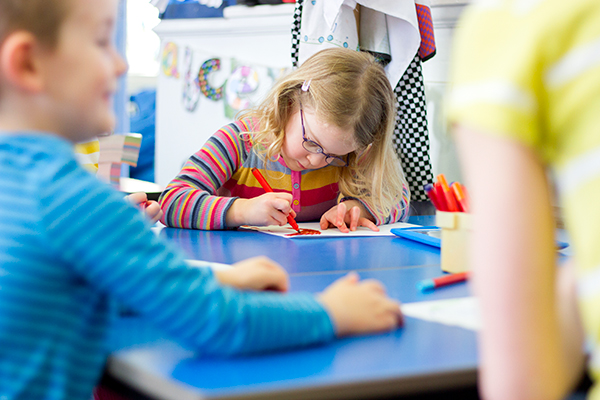 The Individuals with Disabilities Education Act, commonly referred to as the IDEA, aims to provide children with disabilities across the nation with access to a free appropriate public education "that emphasizes special education and related services designed to meet their unique needs and prepare them for further education, employment, and independent living."
The IDEA covers the following disabilities:
Intellectual disability.
Hearing impairment (including deafness).
Speech or language impairment.
Visual impairment (including blindness).
Serious emotional disturbance.
Orthopedic impairment.
Autism
Traumatic brain injury.
Multiple disabilities.
Other health impairments (such as ADHD).
Specific learning disability (such as dyslexia, dyscalculia and dysgraphia, and other learning issues).
Simply having one of the above-listed disabilities does not automatically qualify a child for services under the IDEA.  Instead, eligibility requires that a child 1) have a disability and 2) as a result of that disability, need special education to make progress in school.
In order to access services under the IDEA, the school completes an evaluation of the child within 60 days of parental consent to evaluate. Once an evaluation report is generated, parents have the opportunity to review its contents before the school team meets to determine the child's eligibility for services under the IDEA. In the event that a child is ineligible for services, another option may be a 504 plan under Section 504 of the Rehabilitation Act. On the other hand, if a child meets the IDEA eligibility requirements, then the school drafts an Individualized Education Program (IEP) at no cost to parents.  An IEP is a legal document that outlines the services that will be provided to meet the child's unique educational needs and is reviewed on an annual basis.
In 2015, the IDEA celebrated its 40th Anniversary.  According to the United States Department of Education, since 1975 public schools have provided special education and related services to "more than 6.9 million children with disabilities."  The IDEA exists to ensure that states and public agencies provide early intervention, special education and related services to eligible infants, toddlers, children and youth with disabilities.
To navigate through the complexities under the IDEA and its accompanying regulations, the experienced education law attorneys at Raffaele Puppio provide comprehensive legal services to schools, municipalities and governmental units. Get in touch with us today to learn more.