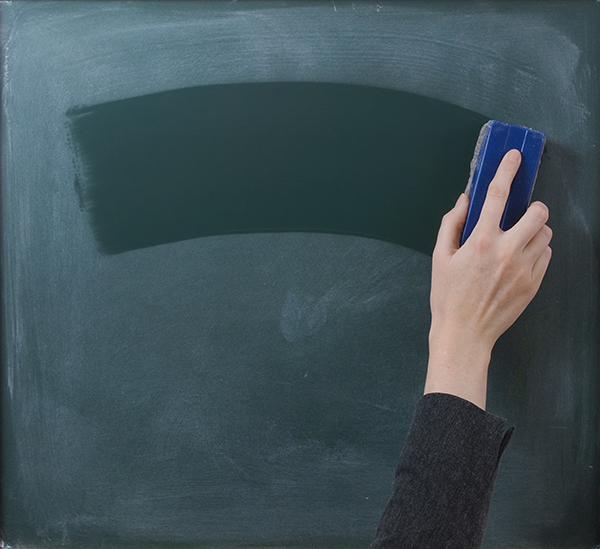 In mid-2018, Governor Tom Wolf signed into effect Bill 1419, some portions of which became effective law on December 26, 2018.  Known as the Pennsylvania Clean Slate law, this new law effectively allows for those who have been convicted of certain non-violent crimes to seal those convictions from public records and disallow for any employers, housing providers, or education programs to require disclosure about them upon job applications and interviews. In other words, the new law tightens the reins on the access to individuals' criminal history. Pennsylvania is the first of any state to take such a step, leading the way for federal legislation.
The original bill, which passed the state House 188-2 in April, was also unanimously passed by the Senate. Effective December 26, 2018, this new law allows individuals to petition the court to restrict public access to certain non-violent convictions. Those convictions include those that involve a qualifying misdemeanor or an ungraded offense which carries a maximum penalty of no more than five years so long as the individual has been free from conviction, for at least ten years, of an offense punishable by one or more years in prison and has paid all of their fines/costs associated with the underlying conviction.
Additionally, effective June 28, 2019, one portion of this new law will allow for some criminal offenses to be automatically sealed from the public in the following circumstances:
Arrests that did not result in convictions;
Summary convictions after ten years have passed and all fines/costs have been paid; or
Second- and third-degree misdemeanors convictions or a misdemeanor offense that is punishable by no more than two years, so long as, for a period of ten years, there are no subsequent convictions for any offense punishable by imprisonment of one or more years and all fines/costs have been paid.
The Administrative Office of the Pennsylvania Courts will be in charge of the process for automatically sealing the records.  However, it is important to note that this new law will not account for crimes of a more serious nature.  Such excluded crimes are:
Murder.
Sexual offenses.
Weapons charges.
Kidnapping.
Child endangerment.
It is nothing new for arrest information alone to prove insufficient for dictating an employment action such as the termination of an employee or the rejection of an application. However, employers who have frequently relied upon background checks to make employment decisions will now find themselves looking at an incomplete record.  Additionally, under the new Clean Slate law, individuals are no longer required to disclose the information that has been sealed.
Those who have advocated for and support the original bill believed that it would benefit many individuals who would otherwise have difficulty in finding jobs, houses, college acceptances and more due to criminal background checks. The main sponsor of the original bill, State Rep. Sheryl Delozier, R-Cumberland County, expressed the push to get it passed. She explained that those who have already gone through the justice system for the purpose of reforming their lives have paid their dues and deserve a second chance. Prior to his signing of the bill, Governor Wolf expressed his agreement with Delozier by adding that often times minor criminal offenses that follow individuals around for their whole lives, become "a life sentence to poverty."
It's been argued that 81 percent of Pennsylvanians supported the Clean Slate bill while 3 million state residents – more than one-third of Pennsylvania's working-age population – have criminal records. With this new law, a single mistake will no longer determine the rest of their lives.
This new law is now being touted for national rollout (House Resolution 6677). While the federal law would be somewhat different in terms of the types of crimes eligible for limited access, similarities would remain.  According to research conducted by The Sentencing Project, between 70 million and 100 million of the 326 million Americans that have some type of criminal record, with communities of color, lesbian, gay, bisexual, and transgender individuals, and those with histories of abuse or mental illness being disproportionately affected.
The  attorneys at Raffaele Puppio in Delaware County can help to provide advice on issues surrounding this bill and its effects. To learn more contact our attorneys today.