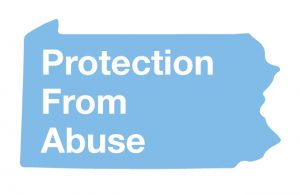 Most attorneys are aware of the protections available to clients through Pennsylvania's Protection from Abuse Act, but new alternative protective orders expand the protections offered to victims of sexual violence and intimidation in Pennsylvania.
The protections afforded under the PFA Act are conditioned upon the victim being a spouse/former spouse, a parent of a child with the defendant, current or former sexual or intimate partner with the defendant, the child of either the plaintiff or defendant, or a family member by blood, marriage or affinity. This relationship requirement has limited the application of the protections offered under the PFA Act, leaving some victims with no remedy simply because there was no qualifying relationship between themselves and their offender.
However, on July 1, 2015, the Protection of Victims of Sexual Violence or Intimidation (PSVI) Act went into effect, affording protection to victims of sexual violence and intimidation regardless of their relationship to their abuser.
The PFA Act and PSVI Act offer similar remedies to victims including but not limited to prohibition of any contact with the defendant, eviction or exclusion from the plaintiff's residence and place of work or school, indirect contact with the plaintiff by third parties and any other appropriate relief sought. Under the PSVI Act, two types of protection orders are available, a Sexual Violence Protection Order ("SVP") and a Protection from Intimidation Order ("PFI").
SVP Orders provide relief to adult and minor victims of sexual violence including, sex offenses, endangering the welfare of children (if the offense involved sexual contact), corruption of a minor, sexual abuse of children, unlawful contact, sexual exploitation of children, harassment or stalking. PFI Orders provide relief to minor victims of intimidation, harassment or stalking by an adult when there is no family, dating, intimate or household relationship between them.
Like a PFA Order, the SVP and PFI Orders are of no cost to the plaintiff and provide protection for a period of up to three (3) years. SVP and PFI Orders may be filed in any county where the plaintiff resides, the plaintiff is employed, the defendant may be served or the sexual violence or intimidation occurred. The application process is similar to that of a PFA during which the victim files a petition with the Court, an exparte hearing is held to determine whether a Temporary Order will be put in place and then a final hearing is held within ten (10) days to determine if a Final Order will be issued.
Like the PFA, District Courts can grant emergency Orders over the weekends and holidays for SVP and PFI Orders and violations of these Orders can result in the defendant being convicted of a misdemeanor crime with a penalty of up to $1,000, but not less than $300, and up to six (6) months incarceration or supervised probation.
These new alternative protective orders are less well known to victims and practitioners but stand to expand the protections offered to victims of sexual violence and intimidation in Pennsylvania. Because the PSVI Act has no relationship requirement, victims can now apply for the protection they need under a wider variety of circumstances. Anyone seeking a PFA, SVP or PFI Order in Delaware County can apply by going to their local District Court or the PFA Section of the Office of Judicial Support at the Delaware County Court of Common Pleas.