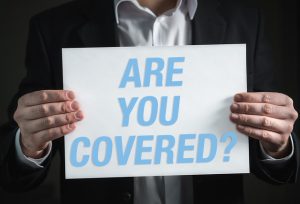 Insurance companies are very good at reminding everyone to pay their premiums. The issue is that often times, insurance companies are not as good at compensating individuals who have been injured by the people they insure. As a result, it is important that you and your family are properly insured in the event of an auto accident in Pennsylvania as some options can limit your ability to recover damages in personal injury cases.
Full Tort Auto Insurance in Pennsylvania
The personal injury attorneys at Raffaele Puppio suggest you contact your insurance company to ensure that you have selected the full tort option on your auto insurance policy. Full Tort allows the policy holder to obtain compensation for pain and suffering if they are injured in an auto accident.
Our personal injury attorneys advise against the limited tort auto insurance policy option because it decreases your ability to be compensated for your pain and suffering.
Underinsured Motorist Insurance Coverage in Pennsylvania
Auto insurance policy holders need to have sufficient underinsured (UIM) motorist coverage benefits. If you or a loved one is injured in an auto accident in Pennsylvania and the person who injures you (the tortfeasor) does not have car insurance, you will need to submit a claim to your own insurance carrier for uninsured motorist coverage benefits.
Similarly, if the person who injured you or a family member does not have sufficient benefits to properly compensate you (in other words, their policy limits are much less than the value of your personal injury claim) for the pain and suffering they caused, you will need to submit what is called an underinsured motorist coverage claim to your own insurance company.
Preserve Evidence from the Scene of the Auto Accident
While preserving evidence from the scene of an auto accident is not an insurance issue, it can affect what the insurance company will recover and what your personal injury attorney can argue on your behalf. As a result, our personal injury attorneys recommend that you keep a disposable camera in your vehicle so that if you are in an auto accident, you can properly document the damage to both vehicles and any visible injuries that you, a family member or others in your vehicle may have sustained. It may seem old fashioned to use a disposable camera with today's cell phone technology, most of which have camera built in, but cell phones are often damaged in an auto accident while a disposable camera in the glove box can be unscathed.
When You Should Contact a Personal Injury Lawyer
If you or a loved one has been in an auto accident, you should contact a personal injury attorney as soon after the accident as possible. It is important to make sure you get the proper healthcare that you need and that any other evidence from the accident can be preserved.
The personal injury attorneys at Raffaele Puppio work tirelessly to ensure that our clients' rights are protected and that they have obtained the best possible outcome in personal injury matters. We handle cases throughout the Commonwealth of Pennsylvania and will come to you or invite you to our office in Delaware County.
Please don't hesitate to call our personal injury lawyers at 610-891- 6710 should you want a free evaluation of your personal injury matter.